Tsuts'weye supports Shuswap female entrepreneurs.
Tsuts'weye is a three-year, federally funded initiative through Western Economic Diversification Canada and facilitated locally through Community Futures Shuswap. The project supports women-owned or women led enterprises in the start-up, expansion or ongoing operational phase of business in the Shuswap.
Tsuts'weye means butterfly in Secwepemc and is symbolic of the "butterfly effect". When one woman is empowered in a community the effects can often be powerful and far-reaching.
We embrace an inclusive community of female entrepreneurs who recognize we are all enriched by our diversity. We are committed to fostering an environment that advocates for respect, acceptance of others, and inclusion.
All women are welcome here.
THE FOUR PROJECT PILLARS TO SUPPORT WOMEN ARE:
The Tsuts'weye Women's Entrepreneur Network is aware that you and your business may be affected by the global outbreak of the CoVid19 virus.  Listed below are some resources for you to use for your business.
The Womens Enterprise Centre has shared an update from the Greater Vancouver Board of Trade (GVBOT).  This information includes some helpful checklists, tools and resources for business owners and employers, which you may find helpful.
You may also want to explore this Coronavirus Employer Guide and check for updates from the BC Centre for Disease Control.
The purpose of Tsuts'weye is to support women entrepreneurs to build skills, knowledge and networks, improving their businesses success.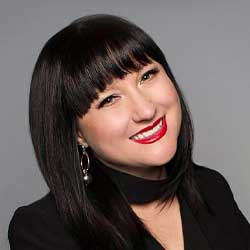 "The Tsuts'weye Women's Network is an incredibly valuable networking tool for our little community. Through it, I've had the opportunity to take the Dare to Lead program, joined a peer mentoring program, and received the support I truly need to grow my business. Being an Entrepreneur can be a lonely journey but with the Tsuts'weye Women's Network we have a place to lean on for help, support, and guidance as we navigate our road map. It blows my mind to think of the amazing Women Founded businesses have in the Shuswap. Together we will continue to succeed and grow thanks to this wonderful networking program."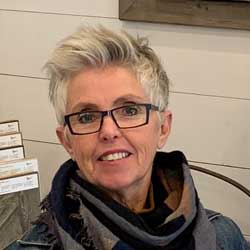 "What a fabulous experience and contribution this has been to the branding and launching of my new Co-Share Workspace in Sicamous. I've been in business for 16 years, BJ Design Interiors, but as a sole proprietor, often one does not have the entire skill set to handle all aspects of the business with ease. Do what it is you excel at, and look for help in the areas you're weaker in. Recognizing I had a definite gap in my skill set regarding the branding required to launch and promote, hand in hand, and on the right social media platforms, was the reason to reach out for assistance. This support through Tsuts'weye was exactly what I needed. The process was smooth, a couple of zoom calls and I was in the hands of an experienced and extremely talented consultant. She has worked with me, for me, and guided me down the pathway to a successful launch. I would recommend that if you're struggling with some component of running or growing your own business, now is the time to reach out."
"In the words of my Indigenous Elders, now is the time of the Rise of the Sacred Feminine. This means it is time for Women to rise, but it's also time for the rise of Sacred Feminine values. like caring for the Earth, honouring emotional expression, listening to our intuition, upholding the diversity of Life, and embracing the Mystery. Women who embody these values will be called to step into leadership positions to change the system from within. Only love, tears, laughter, vision. collaboration and fierce compassion will lead us out of the crises and collective trauma we find ourselves in."
"l came to Tsuts'weye floundering with certain aspects of our business. I needed help and I was frustrated and unsure of how to navigate the challenges I was facing. I was greeted with warm assurance, expert experience and comfort in knowing that these women were here to support me in whatever way they could. I don't think I can express enough the gratitude I have for this program. Tsuts'weye has been instrumental in connecting us with mentors and business coaching, which has made a huge impact on the start up success of our business. We have been able to structure and assemble our business in a way that I am confident will set us up for success."
Join the Tsuts'weye Network!
Are you a female business owner in the Shuswap? Join the Tsuts'weye Network! It's doesn't cost you anything and you'll receive monthly newsletters, access to resources, tools, skills training, mentorship and be part of something really great for Shuswap female entrepreneurs!